Speed Enforcement Campaign
March 29, 2021
Operation "Know the Limit"
Starting on April 2nd Saugeen Shores officers will be taking part in Operation "Know the Limit" targeting speeders.
We are now experiencing warmer temperatures and more favourable driving conditions. These variables typically result in higher vehicle speeds on our roadways.
Excessive speed contributes to many collisions from property damage to fatalities. Slowing down is a good start to avoid collisions. Take a look at the graph below and you will see speed and stopping distances for an average sized car, with good tires on dry and wet roads.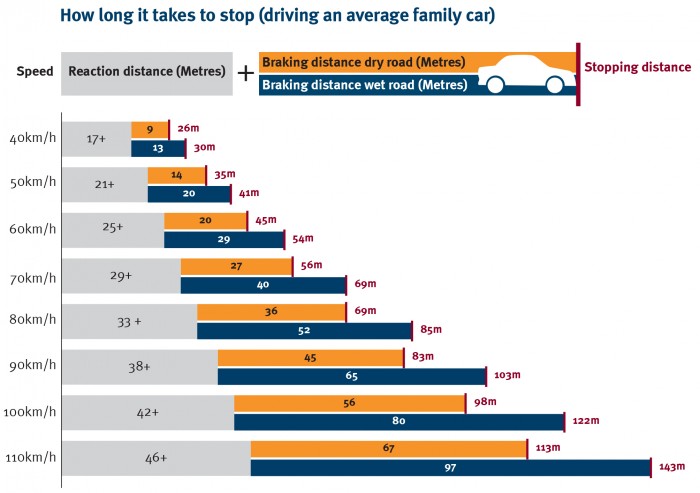 Officers will be targeting all areas of Saugeen Shores with an emphasis on known trouble spots. "Know the Limit" lasts until April 16th.
Media Relations Officer
Sgt Andy Evans
Share this article >